Compact Firewood Processors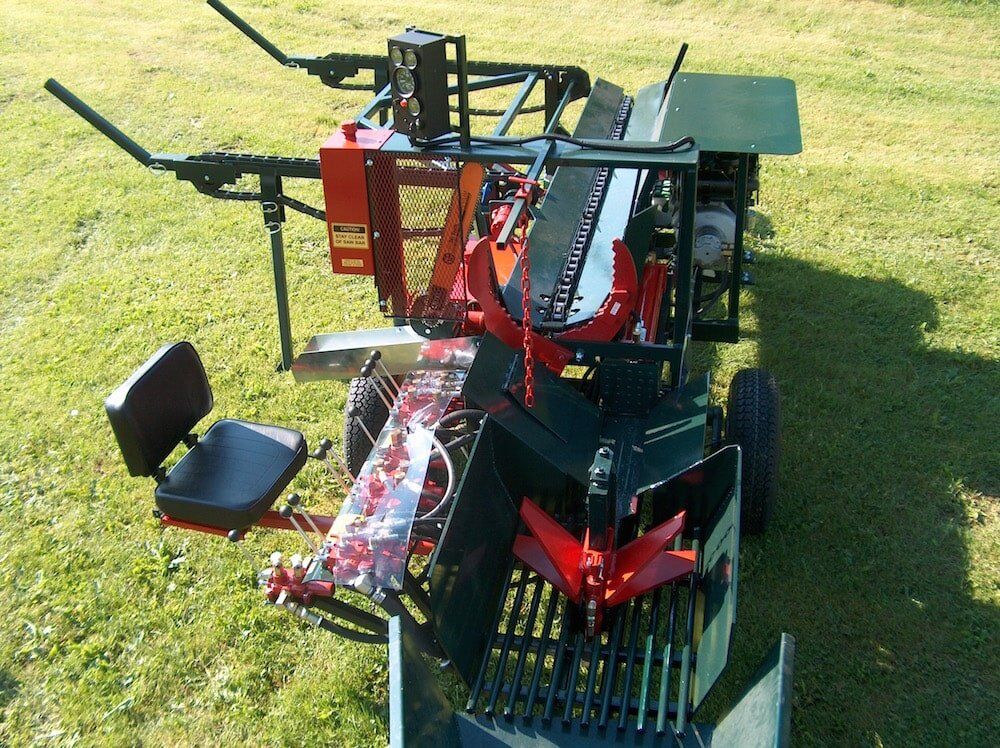 18 SCP
This model is ideal for the start-up operation or part time firewood producer. With production of 1 full cord/hr. this unit will save you time and labor. The 18 SCP is equipped with a 7 1/2′ live deck. Powered by a reliable 37 H.P. EFI Briggs and Stratton engine. The 18 SCP can take logs 20" diameter by 16' long. Options include a 4 ft feed trough extension allowing you to take 22' long logs, the Multi-Wedge System which allows you to select between two wedges 4-way or 6-way or an 8,10-way in place of the 6-way.
18 SCP-D
The 18 SCP-D is great for any size operation from start-up to full time producers. With a 24H.P. Kohler Diesel, a custom built 4" cylinder with high speed return, and the multi-wedge option this is the fastest efficient compact processor ever built.
18 HP
The 18 HP is simply the fastest, most well built compact firewood processor on the market. It can produce up to 4 full cord/hr. with ideal wood, saving you time and labor. The 18 HP firewood processor is equipped with a 7 1/2′ live deck, log stops, and the 25″ hyd. chainsaw allows fast cutting of logs up to 20″ in diameter. Powered by a 49H.P. Kohler Diesel and equipped with a triple pump to allow cutting and splitting at the same time, the 18 HP firewood processor is high performance at an economy price!
Full Size Firewood Processors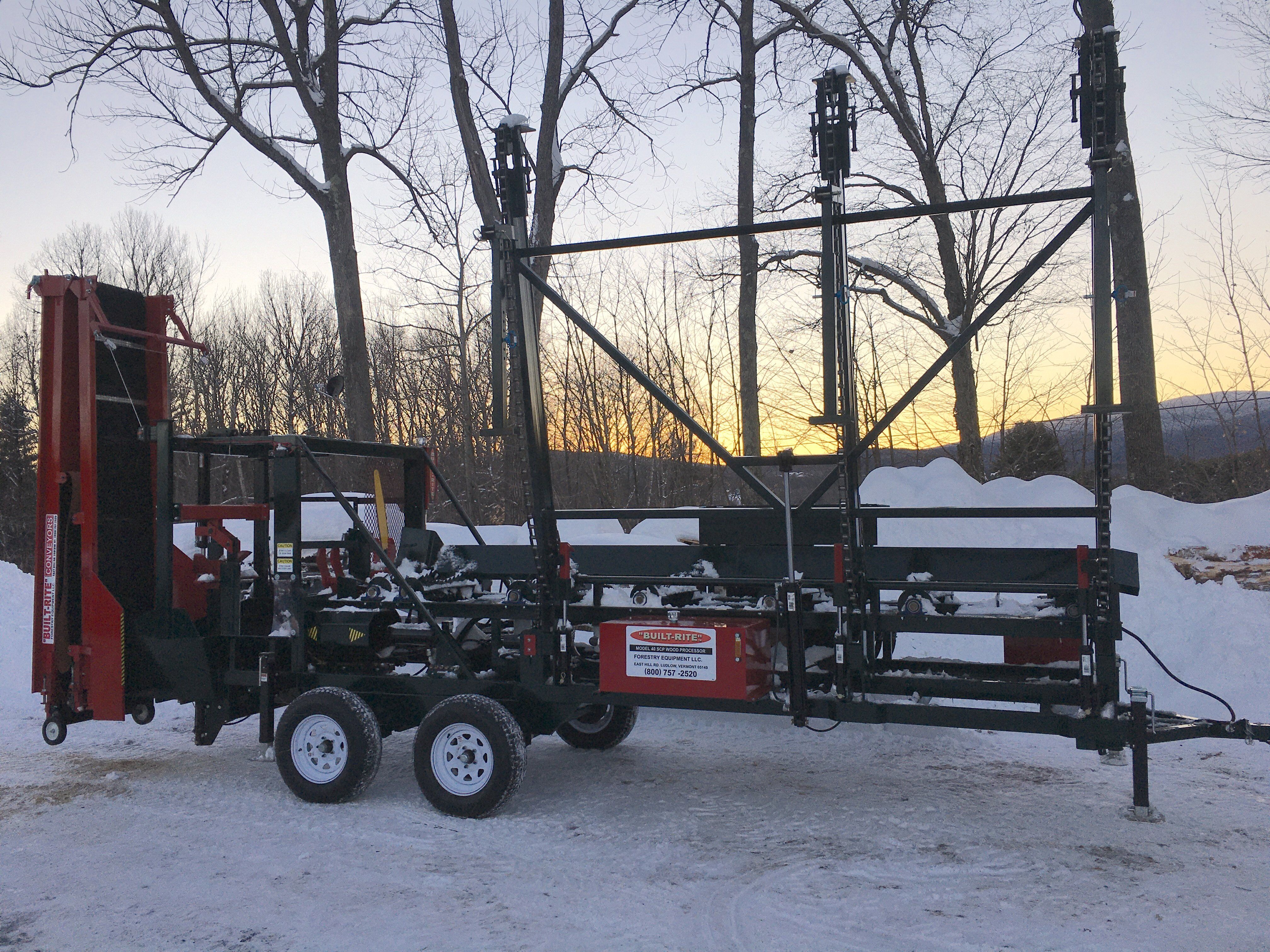 40 SCP
A high production, inexpensive firewood processor that cuts and splits at the same time!! Powered by a 50 H.P. Kohler Diesel coupled to a triple hydraulic pump allowing you to cut and split at the same time, a custom built hydraulic cylinder for years of service, a high speed hydraulic chainsaw and a 3 strand live deck that can handle straight or crooked logs from 8' to 22′ in length, producing up to 4.7 cords per hour.
40 HP
This High Performance 40 HP is the latest in Built-Rite innovation. Coming with all the latest options standard the 40 HP will make quick work of all your firewood needs.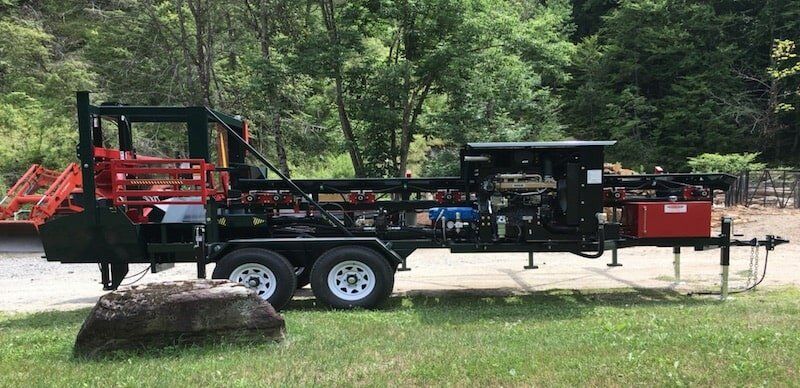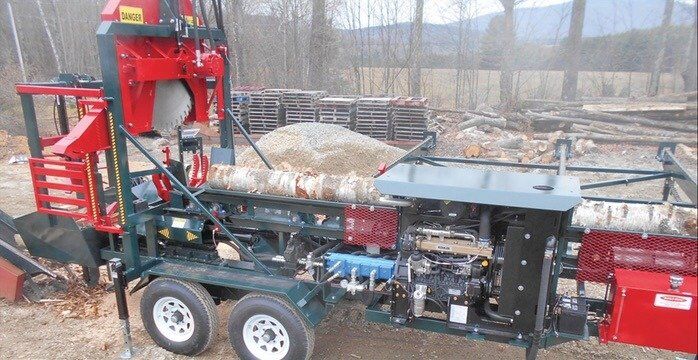 40 C
40 C circular saw. All the features of the 40HP but with a guilotine style 52″ carbide tipped saw blade.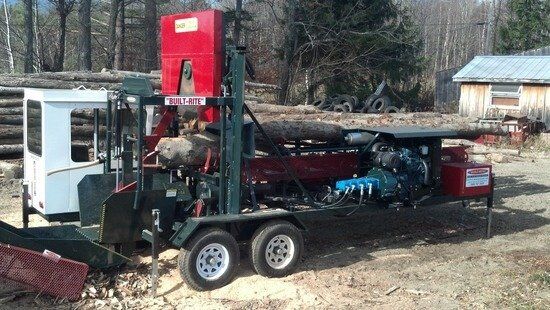 100 SCP
The 100 feeds each log onto the trough with a 10' three strand live deck with log stops. The hourglass feed roll system brings your knotty logs forward with ease before they are cut with the heavy duty 2 gauge blade. To eliminate rocking after each cut, the blade moves up and down on a maintenance free guide wheel system. Blocks can be repositioned with the block turner before you split them 2, 4, 6, or 10 ways with the triple multi-wedge. All controlled by user friendly joystick controls in the comfort of a heated cab.
When you combine all the features of the 100 SCP: Triple Multi-Wedge, Powered Feed Rollers, 52″ Vertical Circular Saw, Block Turner, 4 Second cycle time, 100 HP Kubota Diesel, Heavy-Duty Live Deck with Log Stops, Joystick Controls, Heated Cab It is possibly the best firewood processor ever built.
Tractor Powered Firewood Processors
P.T.O. 1
The P.T.O. 1 requires a minimum 35 H.P. tractor but due to the larger frame size its cutting and splitting capacities are equal to the 40 SCP.
P.T.O. 2
By using a specially designed pump and heavy duty components we have created a high performance tractor powered processor. The P.T.O. 2 requires a minimum 60 H.P. tractor and uses a tandem 1000 R.P.M. pump. Feature and production wise the P.T.O. 2 is similar to the 40-HP except for the auto-stop system.
"Blockmaster" Cut-Off Saw
BM 22
Tired of cutting up blocks & lifting them onto your splitter? Set up the "Block Master" from Built-Rite next to your splitter and you have a 2 piece processor for a fraction of the cost.
Engine Standard ~ 37 H.P. Briggs & Stratton
Optional~ 24 H.P. Kohler Diesel
Cutting Capacity ~ 22" Diamiter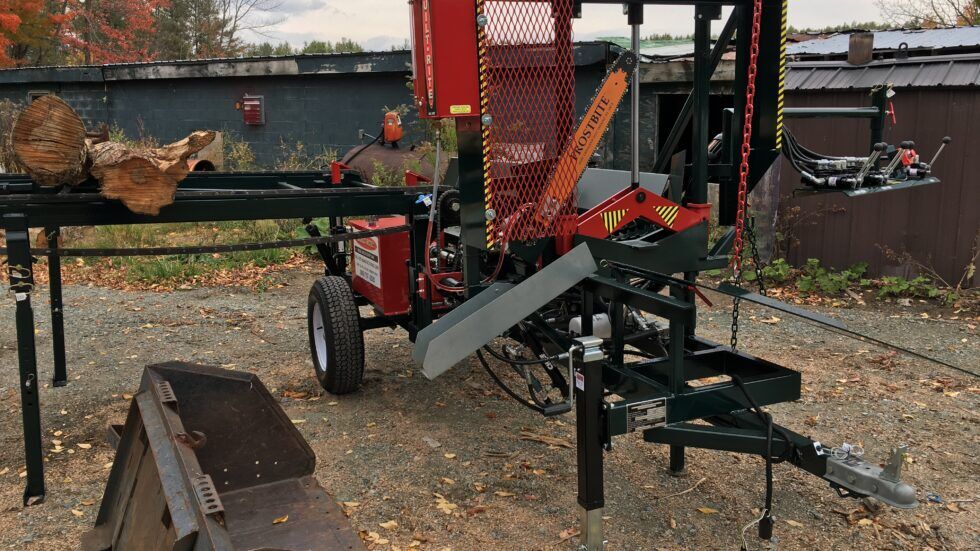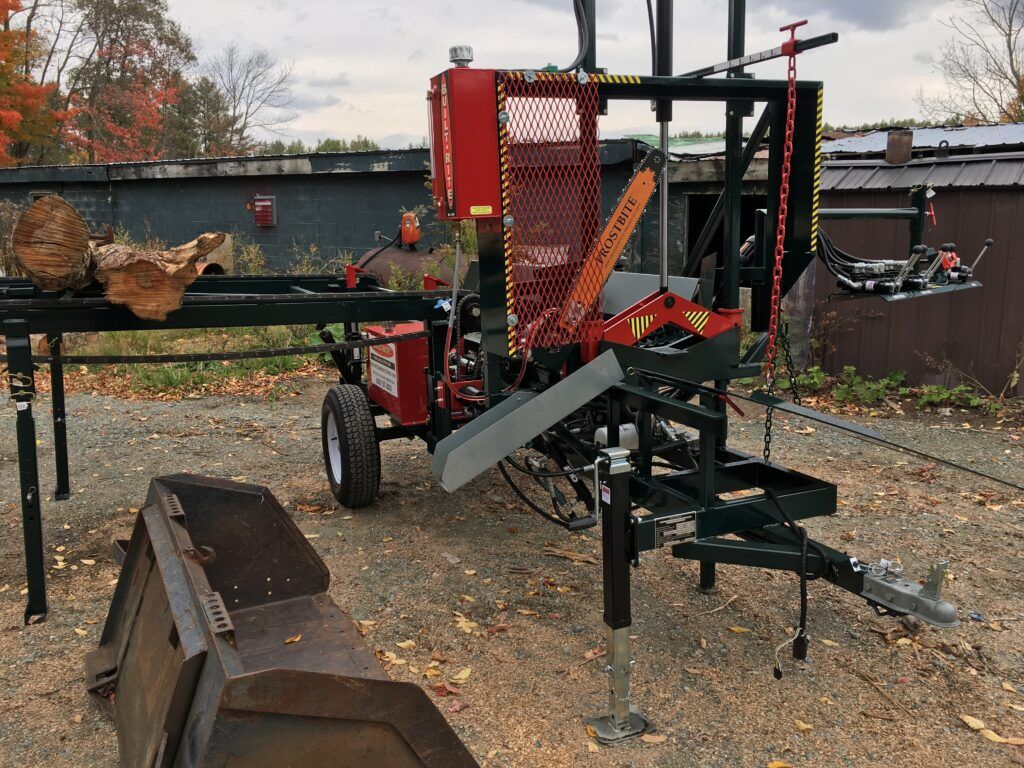 BM 30
This machine is a great addition for tree service companys to block up large diamiter (30″) trees ranging from 4′ to 22′ long.
Engine Standard ~ 37 H.P. Briggs & Stratton
Optional~ 24 H.P. Kohler Diesel
Cutting Capacity ~ 30" Diamiter