Innovation Is Our Passion at Built-Right
At Built-Rite we are always looking for new ways to perfect our equipment, from allowing the operator to SPLIT 4 DIFFERENT WAYS at the touch of a lever to a FLIPPER TRAY that allows you to get a straight cut every time, BUILT-RITE IS ALWAYS A STEP AHEAD OF THE COMPETITION
Here are features found only on Built-Rite Equipment: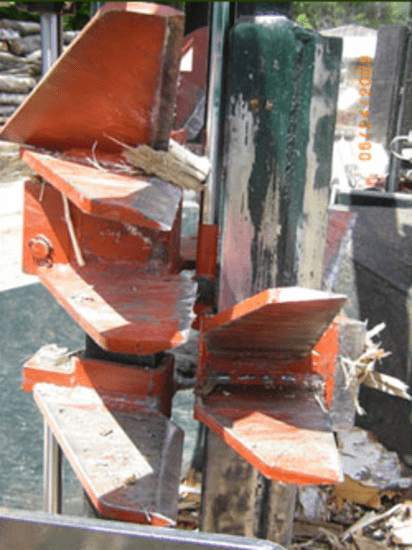 THE PATENTED MULTI-WEDGE SYSTEM
Our number one feature! This is the only wedge system on the market that allows you to customize your firewood size. With the multi-wedge you don't have to sacrifice the quality of your split with the increased production a processor allows you.
(shown left)Our newest feature is the Triple-Multi, with a 6 way wedge mounted on the front bar! This allows you to split 2, 4 ,6 and 8 or 10 ways without the hassle of changing wedges.
ROLLER SYSTEM
Twisted knotty logs? no problem with our new feed trough design. Unlike competitors each of our rollers is powered and equipped with aggressive edges to take care of troublesome logs.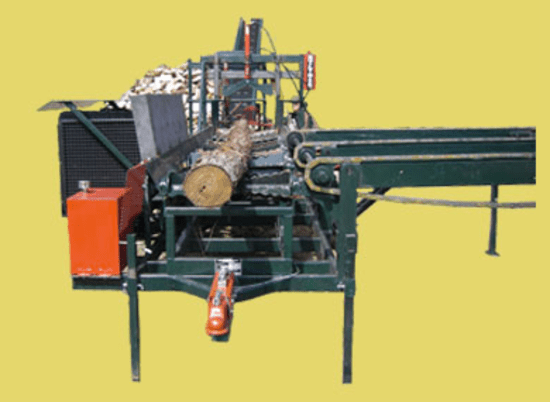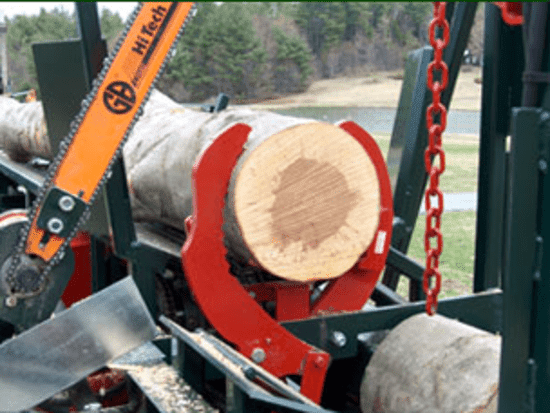 FLIPPER TRAY
This simple mechanism allows the operator to hold up the last piece of wood to get a straight cut. The flipper tray also avoids the hassle of that last piece tipping into the splitter trough.
CONVEYOR
SEPERATOR
GRATE
AND
PAN
Our seperator grate filters out woodchips before they fall into the pile and can be added to any conveyor, after the woodchips are seperated they fall into our 10 foot pan that slides the chips safely away from the woodpile to ensure a clean load.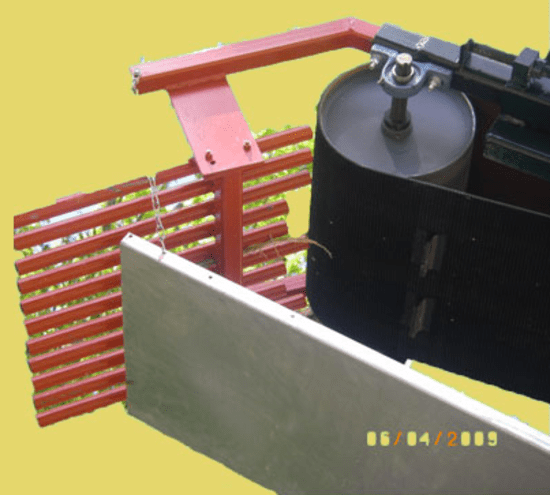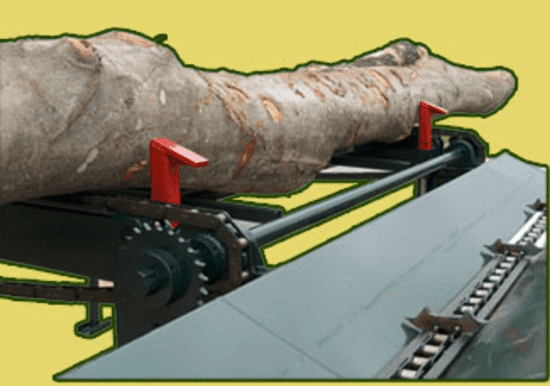 LOG STOPS
Our fool proof log stops perform two important functions. They allow you to straighten logs on the deck saving you valuable time loading and they prevent more than one log at a time from falling into the feed trough.
2 OR 3
STRAND
LIVE
DECKS
10' long live decks hold more wood than other machines meaning less time spent to stop and load.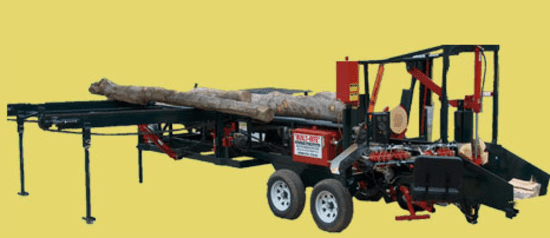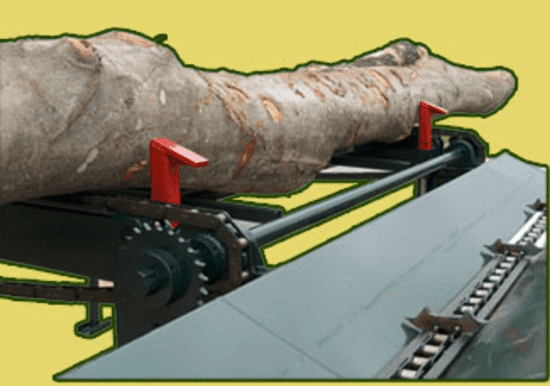 AUTO
INFEED
AND
AUTO
SPLITTER
(available only on 40,50 and 86 scp)
Push button operation infeed and splitter allow for high speed production and operator ease.
PATENTED
SCISSOR
CLAMP
Holds straight or crooked wood from 4" to 22" with a simple design thats easy to use and built to last.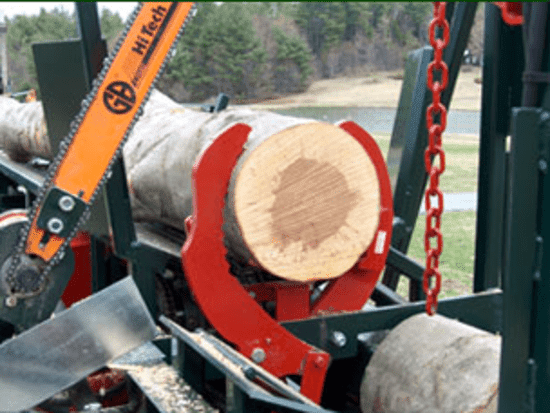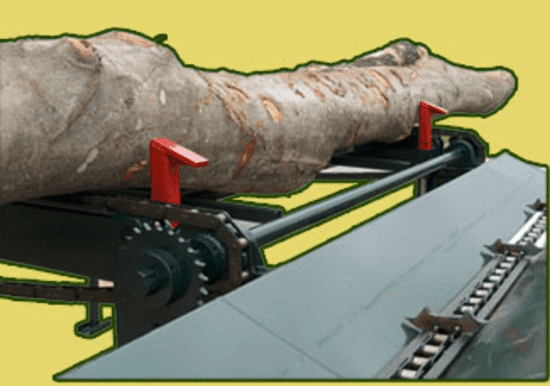 NEW
SPLITTER
TROUGH
AND
OVERSIZED
PUSHBLOCK
The New splitter trough design is v shaped to center even the smallest blocks so you get a straight split every time.
VARIABLE
STROKE
FOR
ADJUSTABLE
SAWING
LENGTH
A Variable Stroke adjustment allows you to cut firewood and outdoor furnace wood on the same machine without sacrificing cycle time.
Financing / Leasing Options
Fernwood Capital & Leasing

SR Equipment Finance
Contact: Steve Richards
Phone: (937) 448-3111
Email: steve@srefinance.com

First Niagara Bank
David Hawker
716-589-3320

BUILT-RITE CERTIFIED DEALERS
Outside of these areas, orders will be handled factory direct (800) 757-2520
NEW
JERSEY
S. E. N.Y.,North New Jersey,N.E. Pa.-
Bob Fremgen
Fremgens Power Equip.
17 Greenwood Av.
Midland Park, N.J.07432
201-652-8520
PENNSYLVANIA
BORTZ
SAW
SHOP
Richard Angst
45 Bortz Rd.
Oley, Pa 19547
Office: (610) 987-6452
Fax: (610) 987-9340
E-mail: bortz6452@aol.com
Greg Provost
435 Middle Rd.
Sabattus, ME 04280
Office: (207) 375-4581
Cell: (207) 576-9759
Email: thknthnlumber@yahoo.com
GA, FL, AL, TN